Promoting Vietnam's innovation-based growth
2/5/2021 2:42:41 PM
An announcement workshop for the report of "Vietnam's Economy 2020: Promoting Innovation-based Growth" was held by Vietnam Institute of Economics (VIE), Vietnam Academy of Social Sciences (VASS) on January 19, 2021.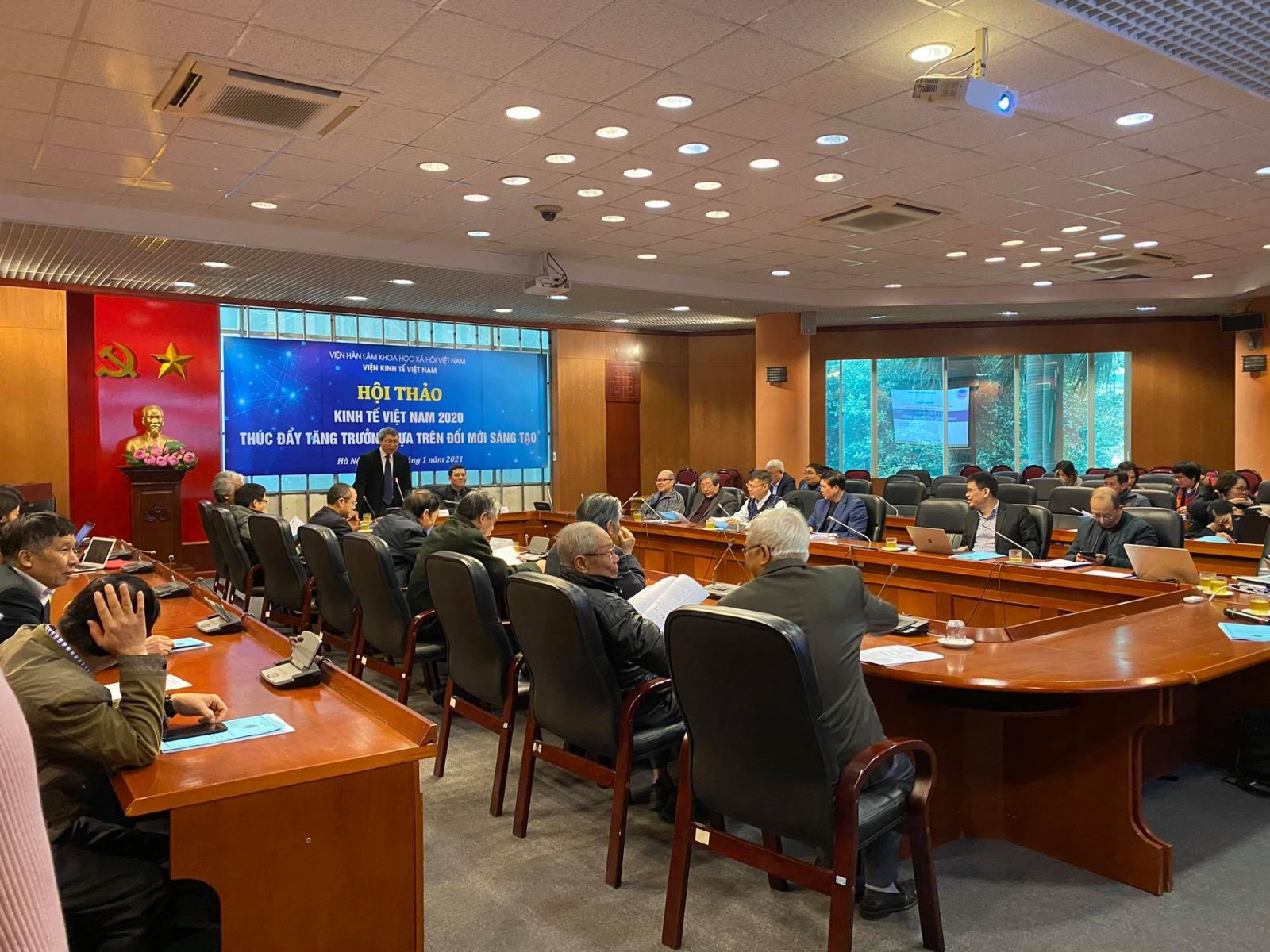 The workshop scenery
Assoc. Prof. Bui Nhat Quang, President of VASS, in his opening speech remarked upon the world economy in 2020 that was overshadowed by the COVID-19 pandemic.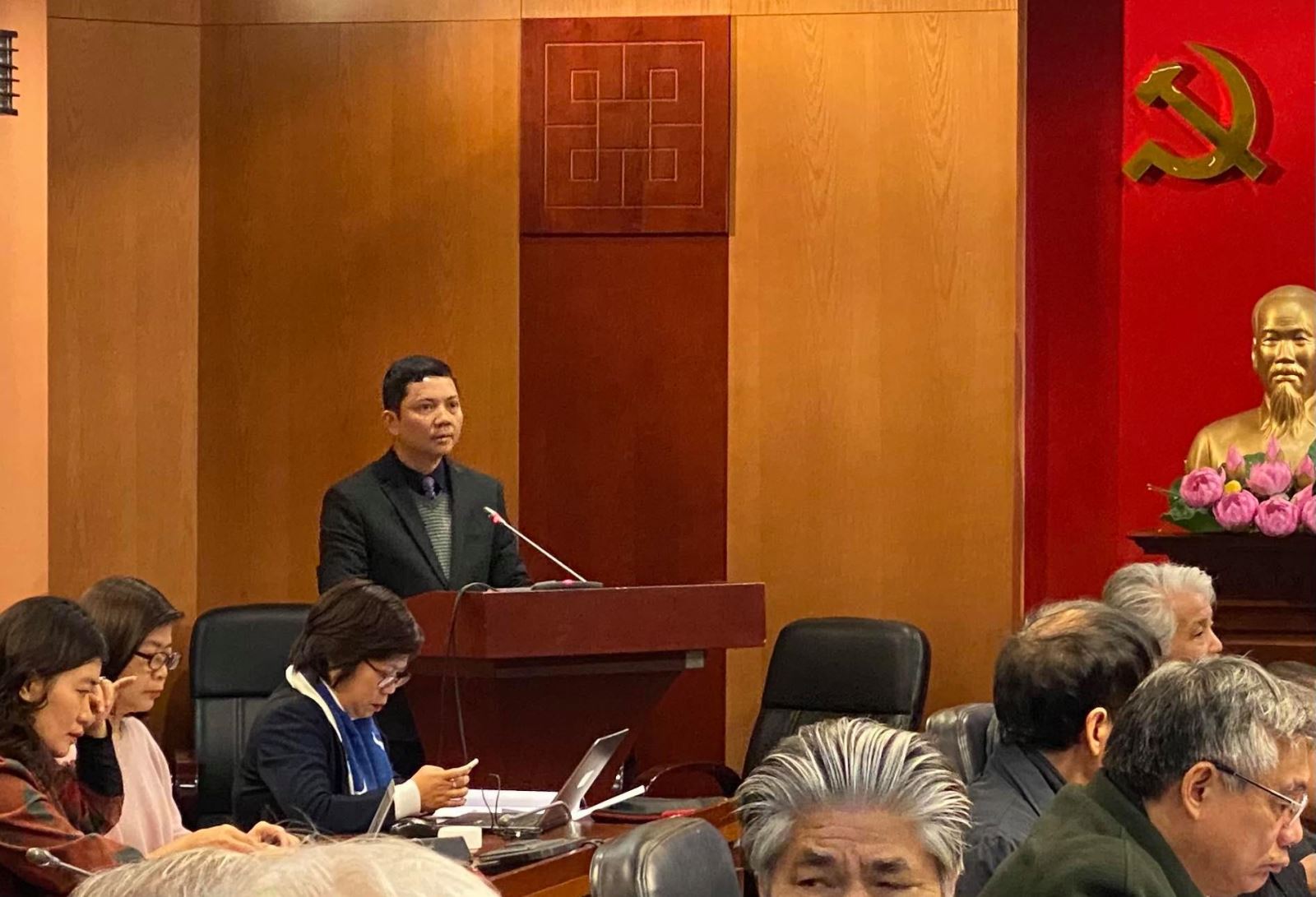 Assoc. Prof. Bui Nhat Quang at the workshop.
As of January 17, 2021, more than 95 million cases of COVID-19 infection and over two million deaths had been recorded. The virulent disease has affected greatly the world economy in 2020 with most major economies experiencing negative growth.
The workshop therefore provided a platform for economists and experts to look at Vietnam's economic performance in 2020, offering their forecasts for the year 2021 and suggestions for promoting the country's growth based on innovation and digital transformation in the era of COVID-19.
According to Dr. Pham Sy An, Head of Division for Macroeconomics and Economic Institutions at VIE, Vietnam by the end of 2020 had achieved its "dual goals": socioeconomic recovery and development after the outbreaks while maintaining its control of COVID-19. The country with only 1,537 infected cases and 35 deaths has become the world's successful example in containing the pandemic.
A growth rate of 2.91%, despite being the lowest level since the Doi Moi in 1986, marked the country's impressive economic resurgence after a decline in the second quarter of 2020.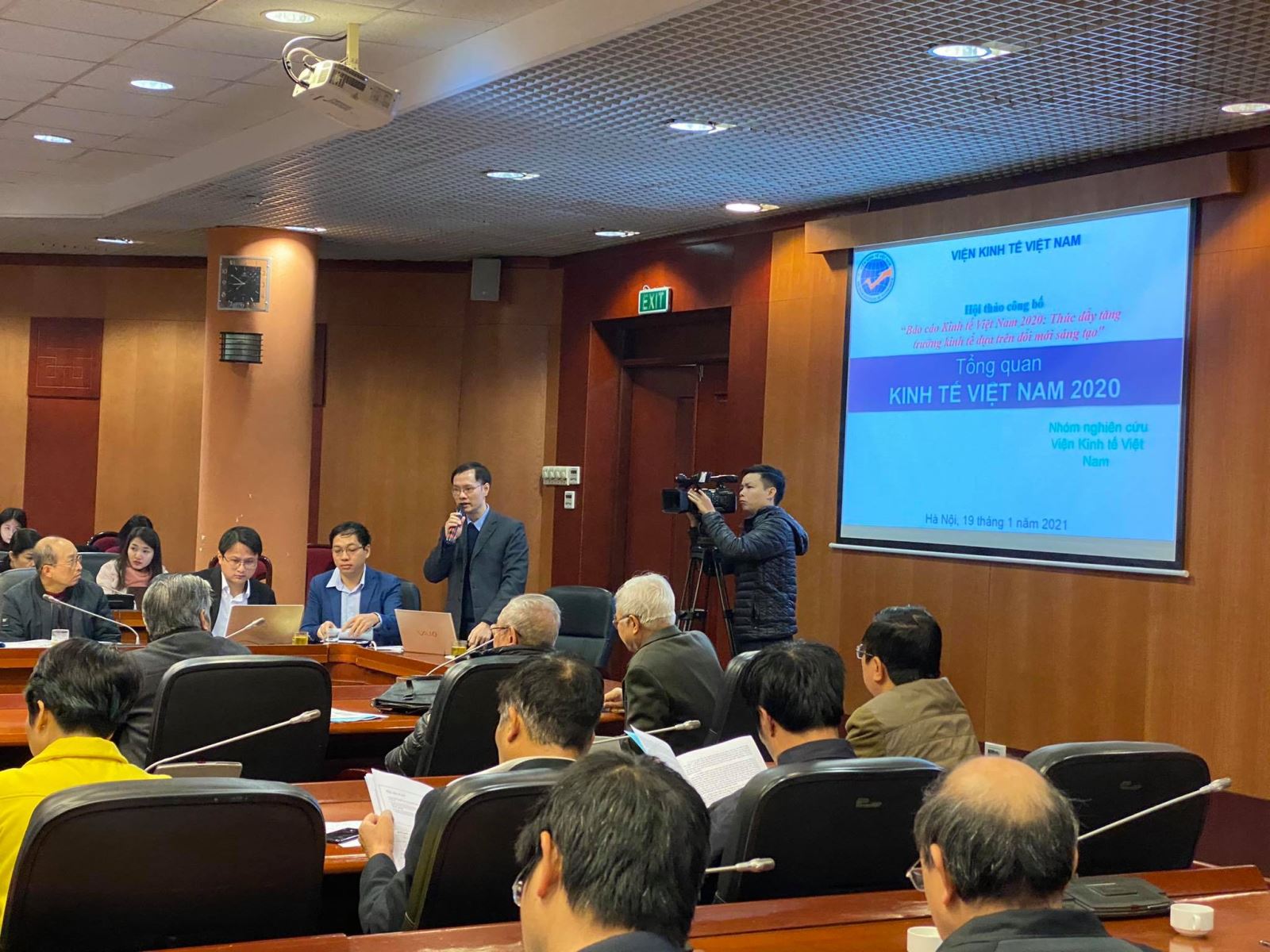 Dr. Pham Sy An spoke at the workshop.
COVID-19 contributed to a temporary decrease in the indicators reflecting economic stability and quality. While the support packages started to show some effectiveness, Vietnam should focus more on supporting COVID-19 affected businesses and employees.
Discussing Vietnam's economic outlook in 2021, Dr. Ly Dai Hung from VIE expressed his confidence with positive signs of the economy despite unpredictable developments of COVID-19.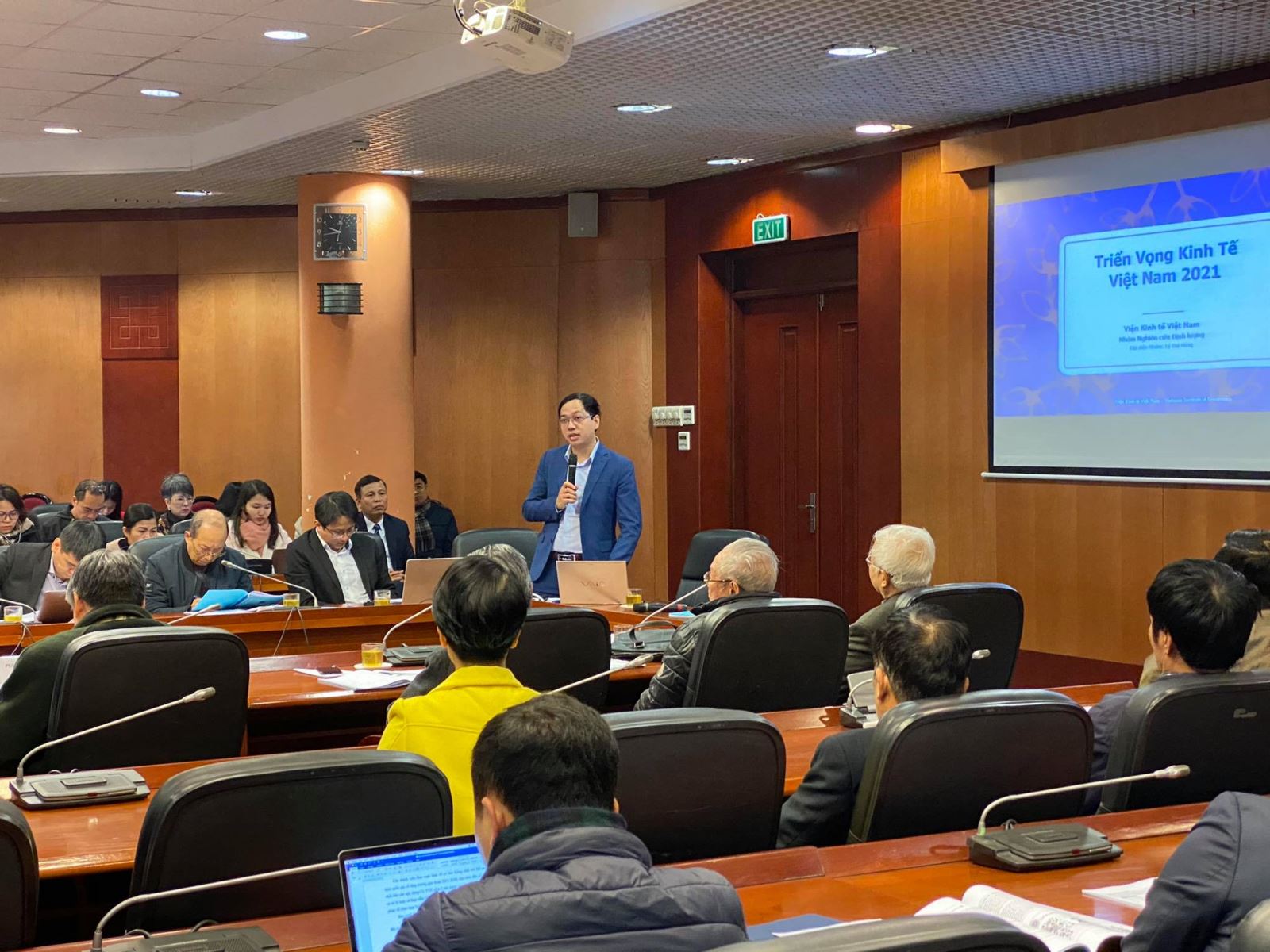 Dr. Ly Dai Hung presented at the workshop.
COVID-19 vaccines have been approved in India, Indonesia, and Switzerland and will be applied in other countries in 2021. Stimulus packages in many major economies would also produce impacts in 2021. Consequently, the world's economy would gradually warm up with more investments and trade activities into Vietnam. The country's GDP growth in 2021, as forecasted by the VIE, might reach 5.49%, 6.9% and 3,48% respectively for the baseline, high-growth and low-growth scenarios. The real growth rate would depend on the world's economic situation and the country's improved capacity of absorbing foreign direct investment (FDI).
Correspondingly, the projections by international institutions and the growth targets set by the Vietnamese government would only be realized given a strong growth of the world economy, stable oil prices, and the country's enhanced absorbability of FDI.
Experts from other research institutes also participated in the discussion and proposed solutions to promoting innovation-based growth. An emphasis was put on the necessity of renewing economic thinking and reforming institutions and policies towards a more favourable business environment and a stronger role of the private sector in innovation and technology development.
It is necessary also for Vietnam to develop and implement a strategy for digital transformation through the stimulus packages and in chorus with restructuring relevant industries.
Source: https://bnews.vn/thuc-day-tang-truong-kinh-te-viet-nam-dua-tren-doi-moi-sang-tao/184202.html