Seminar on Technology Transfer to Vietnam through Chinese FDI
11/21/2020 3:13:57 PM
The seminar was held on September 8, 2020 as an activity of the ministry-level research project "Technology Transfer to Vietnam through Chinese FDI" led by Dr. Pham Bich Ngoc, Head of Division for International Economic Relations.
VIE leadership attended the seminar was Assoc. Prof. Dr. Bui Quang Tuan, Director and chairperson, and Dr. Le Xuan Sang, Deputy Director. Experts from Ministry of Planning and Investment, Institute of World Economy and Politics, and other research institutions were also present at the workshop.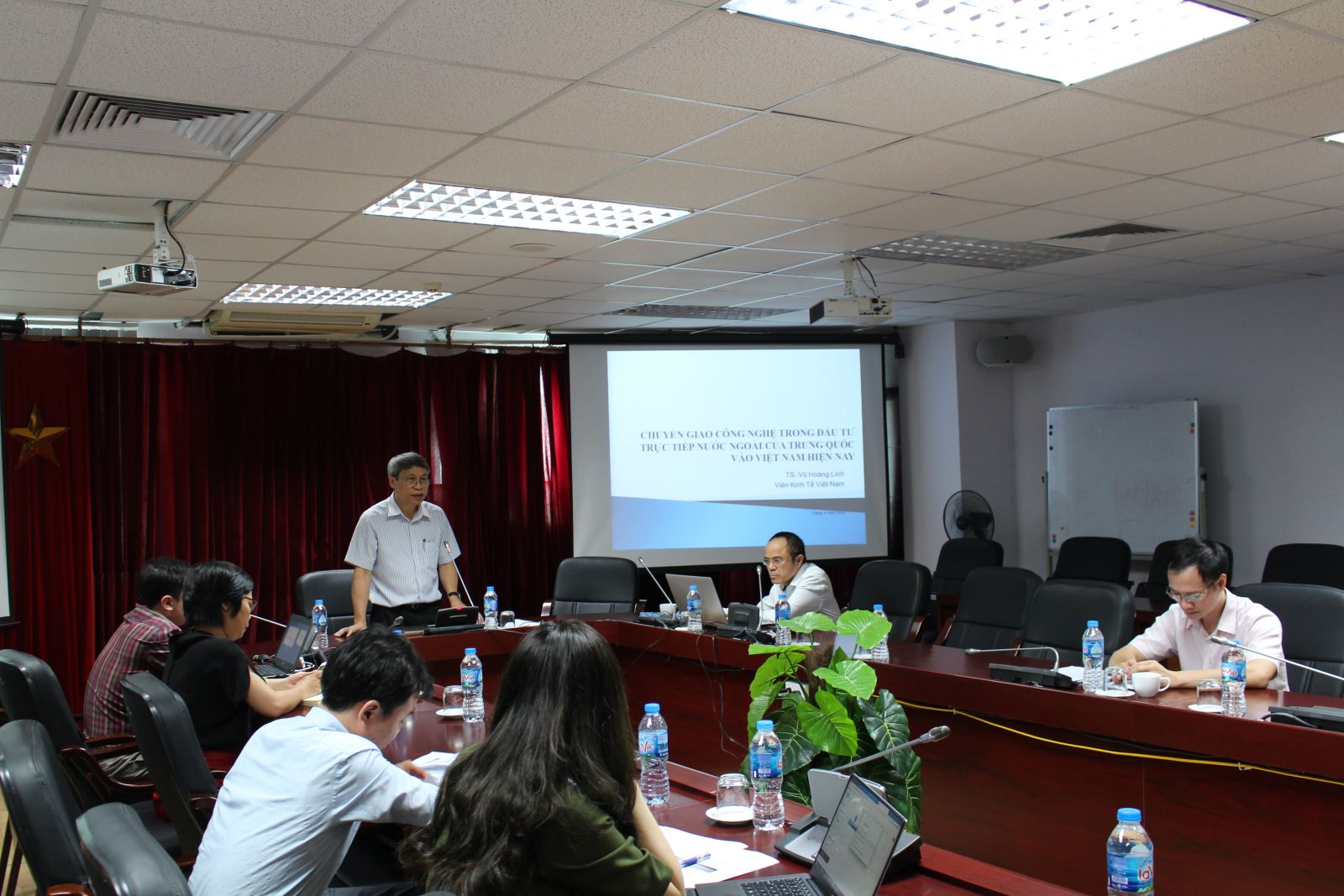 After Dr. Bui Quang Tuan's opening remark, three speakers delivered their presentations.
"Status quo of technology transfer to Vietnam through Chinese FDI" – Dr. Vu Hoang Linh
"Policies on technology transfer in selected developing countries" – Tran Thi Mai Thanh, MSc.
"Impacts of Chinese FDI firms' technology transfer on Vietnam's sustainable development performance" – Do Van Lam, MSc.
After the presentations, participants at the workshop joined the discussion.
Dr. Le Xuan Sang shared his thoughts regarding the necessity to clarify further the definition of 'technology transfer' and new international contexts. It was important, from his viewpoint, to revisit the purposes of Chinese FDI into Vietnam as it would provide critical explanation for the Chinese firms' current technology transfer. He suggested that the research team should focus more also on the attributions and new circumstances, or in other words the recent patterns of technology transfer from Chinese firms in Vietnam. Besides, data of Chinese FDI to Vietnam should be updated and classified by economic sector to support the assessment of Vietnam's policies on attracting Chinese FDI and requirements of these firms for technology transfer.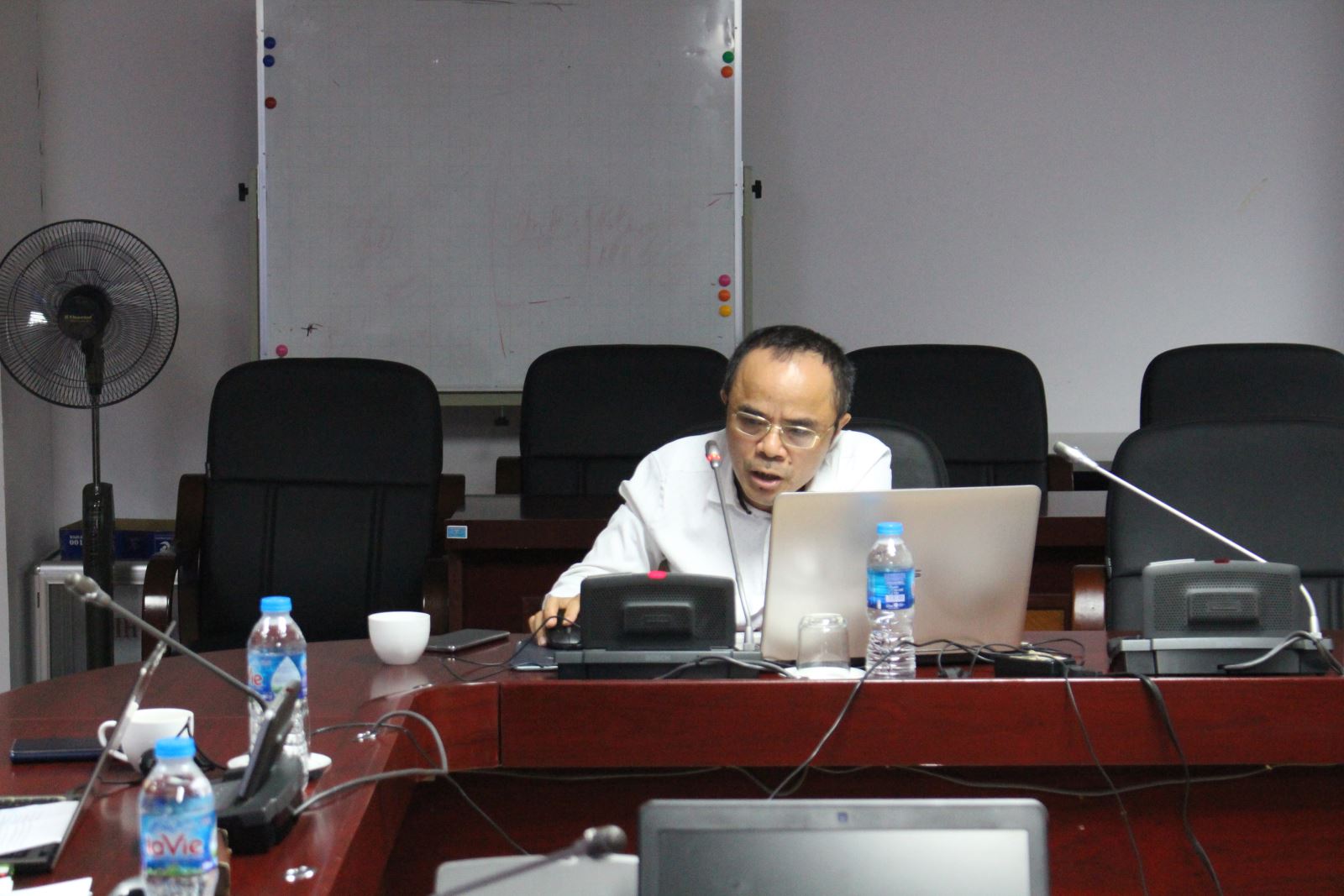 According to Assoc. Prof. Dr. Luu Ngoc Trinh, Institute of World Economy and Politics, the review of international practices lacked relevance and practicality for Vietnam. Meanwhile, the analysis of technology transfer status quo had focused mainly on positive impacts, not yet negative consequences.
Assoc. Prof. Dr. Bui Quang Tuan concluded the workshop and asked the research team to improve the final report by incorporating discussed issues where relevant. On behalf of the VIE leadership, he thanked participants for valuable comments and contribution to the success of the seminar.